WE PROVIDE A BROAD SPECTRUM OF SERVICES FOCUSED ON 3D MODELS CREATION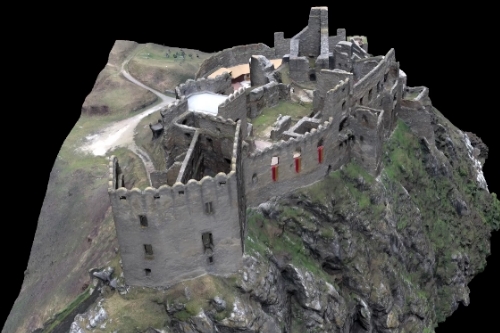 3D mapping
3D mapping can be used in documentation of cultural heritage, uncovering archaeological sites, technical documentation of buildings (3D passport), monitoring of changes and displacements, calculation of volumes, creation of 3D maps, DEM, DTM, and orthophotomaps of larger territorial units, mapping of highways and streets, digitization of buildings and cities.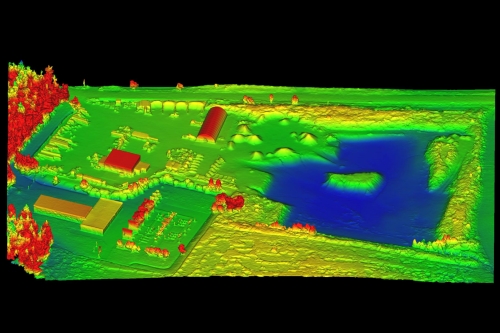 Calculations of volume
Volume calculations are primarily designated for finding out volume of in-bound or out-bound material in a given area, to calculate financial costs required for transportation of such material, and to decide whether this volume corresponds to values referenced in the project.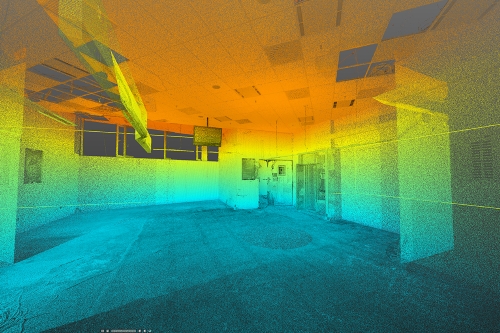 Interiors
Typical purpose of interiors scanning is a 3D project documentation, determining the actual dimensions of the construction, creation of virtual galleries, and tours for real estate agencies. The outputs are also suitable foundation for further interior planning.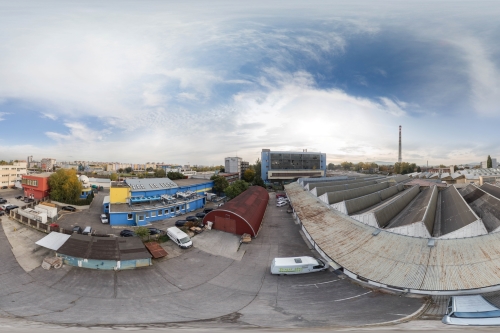 Panoramic imagery
Panoramic imagery is the simplest method out of the three, as it provides 2D rather than 3D images. The downside is that we cannot make accurate measurements using the data, neither achieve unlimited movement in space, nor provide 3D project documentation.
Solitary objects
Digitalization of solitary objects is of great importance for preservation of cultural heritage, development of virtual museums and galleries, digital cabinet, scanning engineering components, or interior furnishings. Created 3D models or object panoramas can also be used as a foundation for restoration works, replica and clones creation, and they also provide the most reliable recording of the object in case of destruction or loss.
Micro and macro models
Typical scanning applications of macro and microscopic objects are 3D documentation of museum exhibits, entomology, botany, zoology, education, criminalistics, quality control of engineering components, and advertising.
Scanning micro relief
The special cases of macro photogrammetry are objects with small height configuration. These include mainly planar objects with microscopic elevations that cannot be seen by a naked eye. Typical applications can be found in archeology, paleontology, engineering, criminalistics, products quality assurance and other areas.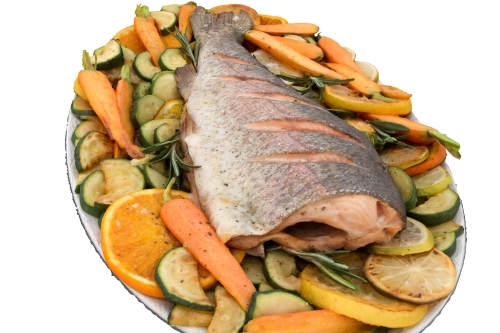 Promotional 3D models
Some objects are too demanding for modelling using classical modelling software due to their complicated shape. Photogrammetric scanning considerably reduces this time (up to one third of time) minimizing financial costs, too. Photorealistic texture in high resolution is provided, too, whereas a classical 3D modelling would not be able to provide such texture. These 3D models are then suitable for promotional purposes as renders, animations or for direct insertion into 2D videos.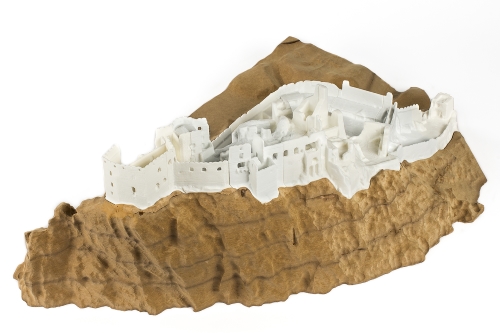 3D print and CNC
3D models can be used to create clones and authentic replicas of items. We can maintain proportions and properly apply shape features of particular style when creating clones of historical objects. The advantage of our procedures include high shape and dimensional fidelity, combined with materials and dimension adjustments meeting contemporary regulations of furniture production.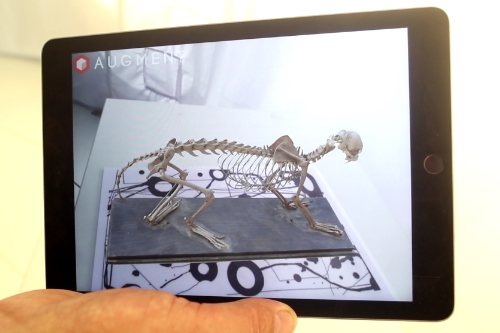 Augmented and virtual reality
We provide creation of virtual tours and galleries in the form of augmented reality (AR), virtual reality (VR), or stereoscopic videos (3D TV). After scanning the objects, we optimize 3D models for smooth display on our or our client devices.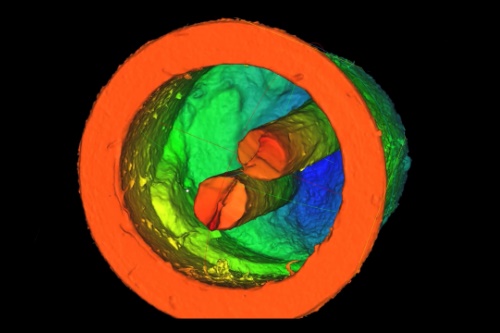 Components scanning
3D scanning technologies are used ever more often in modern production processes. 3D scanning is a process of converting physical object into an accurate digital model. Scanning of components allows to quickly and accurately capture the shape and dimensions of object. It means making a digital copy of component that can be used for quality assurance of products, in reverse engineering, or production process.
We are here for you!
Did our experience and unique solutions catch your attention? Do not hesitate to get in touch with us, and become one of our satisfied clients.