Volume calculations are primarily designated for finding out volume of in-bound or out-bound material in a given area, to calculate financial costs required for transportation of such material, and to decide whether this volume corresponds to values referenced in the project. 3D model preview.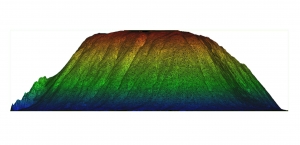 Stages of volume calculations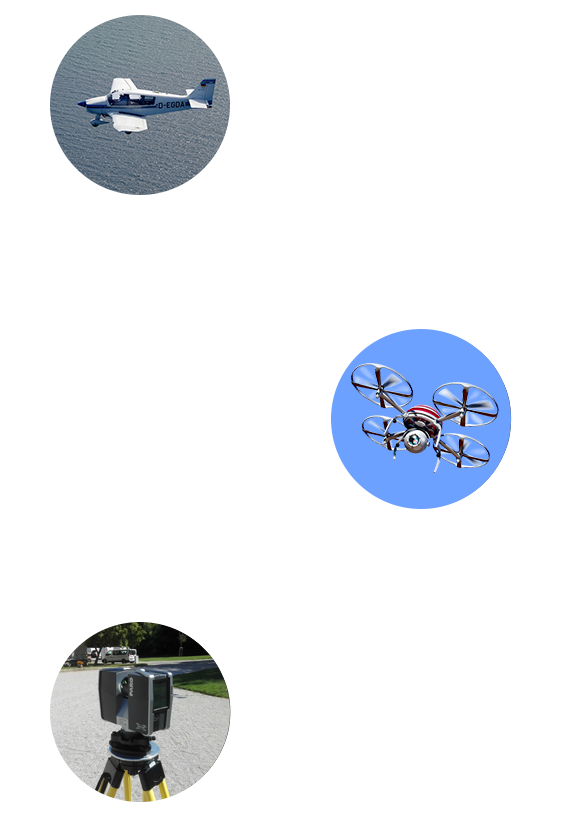 We use this technology primarily for mapping of larger territorial units. For this purpose we have developed a platform with four cameras placed on an aircraft carrier.
For mapping of smaller areas and buildings in cities where higher details resolution is required, we use Unmanned Aerial Systems equipped with cameras. The data are supplemented by Close-Range photogrammetry, as needed.
We use Laser scanning as a supplementary method of data collection in places with poor lighting conditions or in areas with dense vegetation.
Cutting edge technology
We use cutting edge technology of Aerial and Close-Range photogrammetry, Laser scanning and Unmanned Aerial Systems (UAS) to collect data. The advantage of these technologies is that they represent contactless scanning methods. It means that the surface of measured object (landfill, embankment) does not get disturbed due to influence of measurement device or its service that could potentially cause altering of object shape. It is also possible to measure inaccessible places or places with hazardous material. A considerable advantage is that fieldwork is fast and therefore does impose time restrictions for other building processes in given area. Thanks to these technologies we are able to capture even small details and surface of building deformations.
Close-Range photogrammetry
Outputs
Apart from calculations, we deliver orthophotomap and 3D area model in standard file formats OBJ, WRML, and STL to our clients. Please do not hesitate to get in touch with us if you have any questions regarding support or other outputs or formats.
The procedure of solution drafting
1. MEETING
Meeting for a coffee in our office. Together we will define the objective of the project.
2. PLANNING
We will set up a schedule of tasks, and choose the best possible technology for your project.
3. SCANNING
We will proceed with scanning of an object in question using appropriate technology.
4. PROCESSING
We will develop a 3D model and calculate required data for your project.
5. DELIVERY
We deliver the final project to a client in a specified format.
We are here for you!
Did our experience and unique solutions catch your attention? Do not hesitate to get in touch with us, and become one of our satisfied clients.