3D scanning technologies are used ever more often in modern production processes. 3D scanning is a process of converting physical object into an accurate digital model. Scanning of components allows to quickly and accurately capture the shape and dimensions of object. It means making a digital copy of component that can be used for quality assurance of products, in reverse engineering, or production process.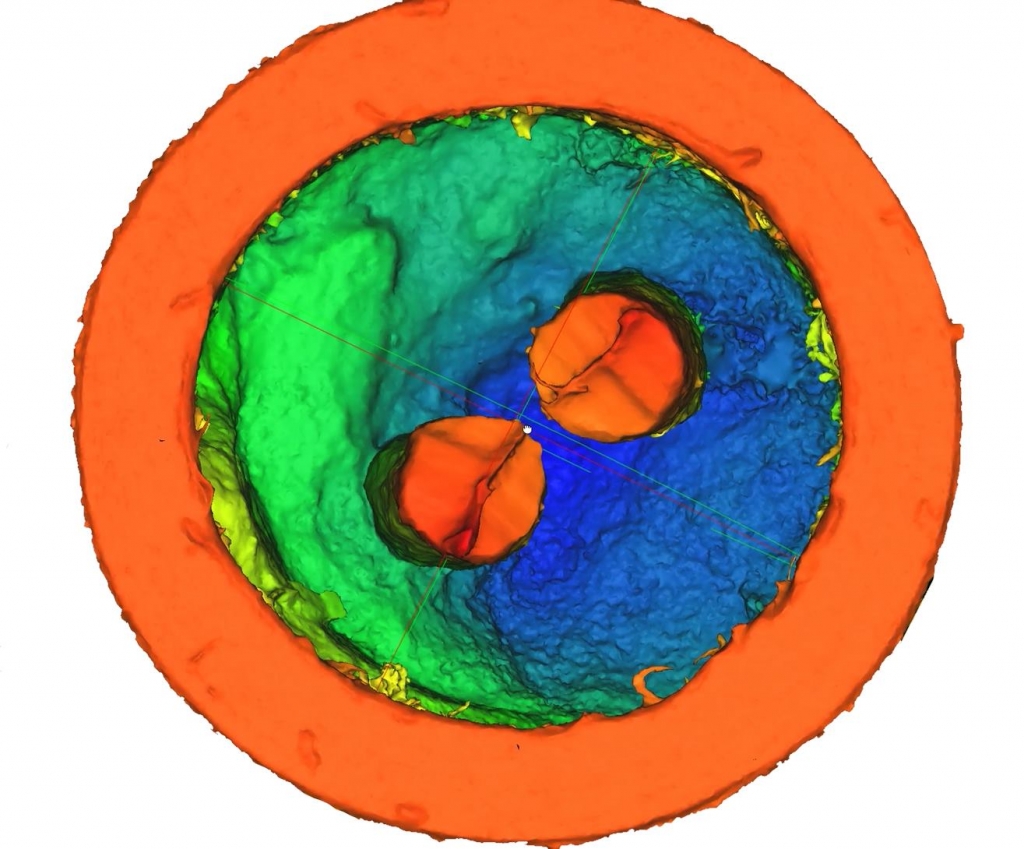 Stages of components scanning
Cutting edge technology
We use cutting edge technology in the field of ground photogrammetry. We use APS-C cameras equipped with full-frame sensors from 16 to 50 Mpix and Canon and Olympus high-light lenses. The advantage of these technologies is that they represent contactless scanning methods. Surface of scanned object therefore isn't damaged. Other benefits include photogrammetric scanning: high density of points (resolution), and possibility of scanning tiny components (in millimeters).
Outputs
We deliver 3D model of object in standard file formats OBJ, WRML and STL to our clients. We will provide you with required measurements comparison and modelling. We will document the results in both numeric and graphic format.
Based on 3D models, we can develop various animations, such as bird-eye view or stereoscopic videos for presentation purposes. Upon request, we optimize 3D models and prepare them for virtual and augmented reality. They can also be prepared for presentation directly in internet browser, without the need to install plugins.
Please do not hesitate to get in touch with us if you have any questions regarding support or other outputs or formats.
The procedure of solution drafting
1. MEETING
Meeting for a coffee in our office. Together we will define the objective of the project.
2. PLANNING
We will set up a schedule of tasks, and choose the best possible technology for your project.
3. SCANNING
We will proceed with scanning of an object in question using appropriate technology.
4. PROCESSING
We will develop a 3D model and calculate required data for your project.
5. DELIVERY
We deliver the final project to a client in a specified format.
We are here for you!
Did our experience and unique solutions catch your attention? Do not hesitate to get in touch with us, and become one of our satisfied clients.